Description
Vidar VetradPRO Edge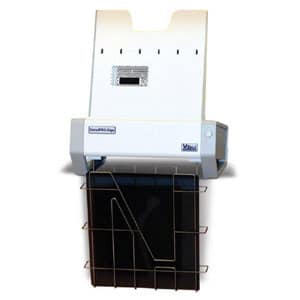 An X-Ray Film Digitizer for Veterinary applications
Provides American College of Veterinary Radiology compliance and recommended quality in < 14 seconds
Affordable solution for use in a variety of veterinary care settings
Unmatched stability and consistency
Creating an accurate representation of a medical x-ray film is not the same as making a picture. VIDAR film digitizers are specifically designed for the application of digitizing medical x-ray film. That's why we specify and test every VIDAR film digitizer for Clinical Optical Density – a measurement that includes analyzing the noise and linearity across the density range of x-ray film.
The VetradPRO Edge features:
Allows scan resolution up to 600 DPI.
Low profile design allows for easier film loading.
With VIDAR's unique Automatic Digitizer Calibration (ADC) that prompts the film digitizer to calibrate automatically before every film digitized without user intervention – a feature lacking in flatbed or simple non-medical scanners.
Available with single or multi-sheet film feeder.
The VetradPRO Edge delivers unmatched stability and consistency. With no additional burden placed on staff, veterinary radiologists can be confident that the digitized image is faithful to the hard-copy film and that their diagnoses are based on accurate and complete information. Priced and designed for use in veterinary settings. Not intended for human use.
*This product is not for human use and should not be considered for any setting other than veterinary.