**In alphabetical order for your convenience**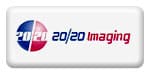 20/20 Imaging – Provides digital imaging solutions for small to medium size clinical specialties including Podiatry, Hand Specialists, and Veterinary & Chiropractic.
AFC Industries – A leading designer and manufacturer of high-quality Medical and Radiology Reading Room Furniture including Ergonomic Radiology Furniture and PACS Workstations.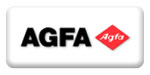 Agfa Healthcare – Solutions for Computed Radiography (CR), Digital Radiography (DR), Digital Harcopy Imaging (Dry Printers), PACS, Image Management & Applications, Conventional Imaging and Film Processing.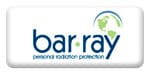 Bar-Ray – The leading manufacturer of x-ray aprons and innovative personal radiation protection products; including, aprons, gloves, eyewear, apron racks & hangers, barriers and other x-ray accessories.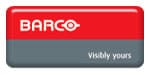 Barco – Comprehensive product offerings include leading-edge displays for radiology, mammography, surgery, dentistry, pathology, and modality imaging – DICOM compliant review displays and digital OR systems.
Bayer Healthcare – Offers a portfolio of products including Pharmaceutical Contrast Media for MRI, X-ray, and CT studies which include Gadavist, Eovist, Magnevist and Ultravist.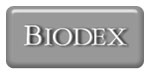 Biodex – Develops surgical C-Arm Tables for pain care, cardiovascular and urologic procedures. Biodex also offers Ultrasound tables, MRI Stretchers, Wheelchairs and accessories.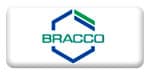 Bracco Diagnostics Inc. – One of the World's leading companies in the diagnostic imaging business providing Contrast Media – Isovue, Gastrografin, Renografin, ProHance & MultiHance MRI contrast.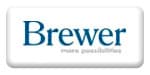 Brewer Company – Carries a line of power procedure tables, exam tables, seating, lignting and a broad line of durable medical equipment (IV poles, hampers, instrument stands, waste containers, etc).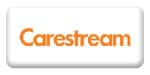 Carestream Health – Solutions which include Digital Radiography (DR) & Computed Radiography (CR) Systems, DryView Hardcopy Printers, Film Imaging & Processing Systems and Chemistry.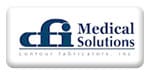 CFI Medical Solutions – An FDA-registered medical device manufacturer offering positioning aids, equipment covers, rehabilitative aids and custom products.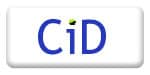 Clear Image Devices – Specializes in the development of positioning devices for medical imaging. Products include pediatric positioning chairs, step platforms, panel protectors and custom products.
Codonics – Designs and manufactures medical imaging and information management devices. Codonics has a line of Medical Disc Publishers, Medical Image Importers, and Multi-media Imagers.
CoRE labs – Designs, manufactures and supports the most reliable radiographic equipment. Engineered for high volume radiographic applications. Their systems are found in Premier Hospitals, Clinics and Orthopedic Offices throughout the World.
EIZO – Color and Monochrome Monitors for Medical Imaging Solutions – including displays for diagnostic, clinical review, mammography, surgery, dentistry and pathology.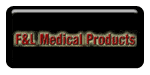 F & L Medical Products – Offers Attenuating Gloves and Attenuating CT Shields which include breast shields, eye shields, thyroid shields, pediatric shields and disposable coverings.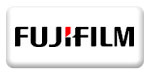 FujiFilm Medical Systems – CR & DR Solutions for a variety of specialty markets including chiropractic, internal medicine, orthopedic podiatry, veterinary and mobile.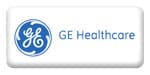 GE Healthcare – Offers a wide range of products that are used in X-ray imaging, Ultrasound, CT scanning, MRI, and Molecular Imaging. Contrast Media includes – Omnipaque, Visipaque and Omniscan.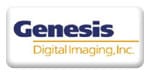 Genesis Digital Imaging, Inc. – Solutions provider supporting distributors in the medical imaging industry, combining hardware, software and digital components into single turnkey packages.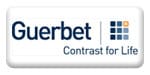 Guerbet – Distributor of low-osmolar x-ray contrast media Oxilan® (ioxilan) Injection and Hexabrix® Injection. Guerbet is also the sole supplier of Lipiodol®, an iodinated, poppy seed oil based x-ray contrast medium used for diagnostic and interventional imaging.
Huestis Medical – Specializes in Remanufactured GE R/F Rooms & GE AMX Portables w/digital upgrades that are affordable for any size of treatment facility.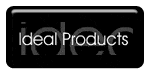 Ideal Products – Designs and manufactures a wide range of products including plyometric rebounders, electric bottle warmers, multiple utility carts, and various weight storage carts and racks.
Image Works – (Formally AFP Imaging) Develops, manufactures and distributes medical, veterinary and dental imaging solutions – Film Processors.
Infab Corporation – Lead Protective Aprons, Vest & Skirt Combinations, Apron Racks, Thyroid Collars, Patient Transport Boards, Protective Gloves & Eyeglasses, Table Pads and more accessories.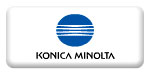 Konica Minolta – Digital Radiography (DR) Systems, Computed Radiography (CR) Systems, DryPro Dry Laser Imagers, PACS Solutions, Conventional X-ray Films and Film Processors.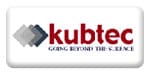 Kubtec – Kubtec's digital specimen radiography systems are designed to meet the imaging requirements for biopsy cores, surgically excised breast tissue, and excised organ and bone specimens.
Mallinckrodt – Covidien – Covidien / Mallinckrodt Contrast Media – Optiray™, Optimark™, Conray™, Cysto-Conray™, Hexabrix™, Sodium Chloride Injection USP, and Gastromark™.
Maxant Technologies, Inc – Manufactures high-quality diagnostic imaging devices and accessories including MediPort PACS Workstations, X-Ray Illuminators, MediPort MEDIC and Apparel.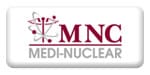 Medi-Nuclear – A variety of general imaging accessories including print media, ultrasound supplies, MRI accessories, x-ray products, radiation protection and patient positioning.
Medrad – Carries x-ray aprons and innovative personal radiation protection products; including, aprons, gloves, eyewear, apron racks & hangers, barriers and other x-ray accessories.
Modern Way Immobilizers, Inc. – The Pigg-O-Stat Pediatric Immobilizer & Positioner which allows better quality radiographs with more precise positioning and radiation protection.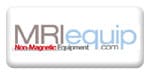 MRIequip – Offers over 1,300 products including MRI wheelchairs, MRI Stretchers, Laryngoscopes, Pulse Oximeters, MRI Safety, MRI Stools, MRI Furniture, MRI Anesthesia Equipment and MRI Carts.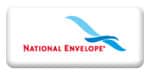 National Envelope – Medical Imaging Specialty Envelopes including Category Inserts, File Jackets, Expansion Jackets, Negative Preservers, and Film Mailers.
Parker Laboratories, Inc. – Medical ultrasound and electromedical contact media – Ultrasound transmission gel, Ultrasound gel pads, Gel warmers, Probe covers, Lubricating gel, Electrode gel, and more.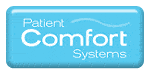 Patient Comfort Systems – Pads & Accessories that maximize patient comfort. Patient Protection Pads, Positioner Kits, MRI Pads & Wedges, Breast Biopsy Pads and more.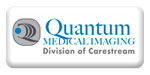 Quantum Medical Imaging – Superior medical radiographic systems including Radiological Systems, Digital Radiography (DR), Computed Radiography (CR), Imaging Tables, Generators, and Tube Stands.
Rayence – Rayence develops and manufactures a complete line-up X-Ray detector series based both a-Si TFT and CMOS from small to large size, in order to supply the customized solution for each medical, dental, veterinary and industrial applications.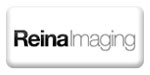 Reina Imaging – Offers x-ray cassette repair, DRP Accessory Items, Imaging Accessory Items, Anti-Scatter Grids, PAG Grid Encasements and Transformers.
S & S Technology – Patient Care Technology Solutions – Motorized Viewers, Illuminators, Viewing Stations, Cassette Holders, Carts, Cabinets, Radiation Protection and Darkroom Equipment.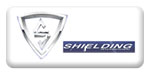 Shielding International, Inc – X-ray protective accessories for a variety of specialties – Aprons, Gloves, Eyewear, Apron Racks, Shields & Barriers, Positioning Bags and more.
Sorna Corporation- Digital diagnostic image dissemination – Disk Production, Disk Importing, Disk Viewing, Workstation, Scan & Convert and Sharing.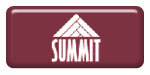 Summit Industries – Manufacturer and marketer of diagnostic radiographic equipment (analog & digital) for medical, veterinary and chiropractic markets.
Supertech Inc. – Quality Control Instrumentation, Phantoms, Radiation Safety Products, Filters, Ultrasound, Patient Positioning and Imaging Tables.
TechnoAide Inc – Veterinary, Protective Apparel, Patient Handling, Bariatrics, X-Ray Markers, Filing Systems, Darkroom & Viewing, Mammography, MRI & Ultrasound and Ergonomic Furniture.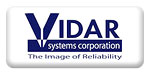 Vidar Systems Corporation – Optical Imaging Manufacturing Company – Offering a variety of digitizers – Medical Film Digitizers, Dental Film Digitizer, Veterinary Film Digitizer and Industrial Digitizer.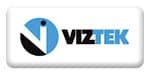 Viztek – Complete digital software and hardware imaging solutions – Digital Radiography (DR) Solutions, Computed Radiography (CR) Solutions, PACS, and U-Arm & Straight-Arm Solutions.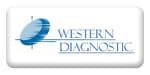 Western Diagnostic Imaging Systems – Remanufactured GE RFX systems.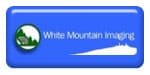 White Mountain Imaging – Largest Independent Supplier of X-Ray Chemicals – Developers, Fixers, Systems Cleaners, and Chemical Mixers.
Wolf X-ray Corporation – Illuminators, Protective Apparel, Darkroom Items, Cassettes, Markers, Film, X-Ray Accessories and Veterinary Products.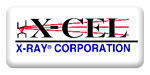 X-Cel X-ray Corporation – Manufactures and sells a complete line of high-frequency and adjustable kVp x-ray units for podiatrists, orthopedics, and industrial use.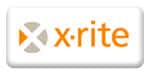 X-Rite – Offers the most reliable and accurate QC software and instrumentation available – Medical Densitometers, Medical Marking tape, Medical Sensitometers and Medical Software.