In alphabetical order for your convenience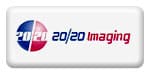 20/20 Imaging – Provides digital imaging solutions for small to medium size clinical specialties including Podiatry, Hand Specialists, and Veterinary & Chiropractic.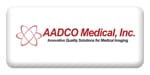 AADCO Medical -Overhead Suspension Systems, LED Surgical/Examination/Procedure Lamps, MRI Safe Products, Disposable X-Drape Shields, Barriers & Shields and much more.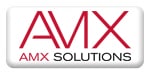 AMX Solutions – 30 years in business, AMX Solutions is your complete Digital Portable solution for all things GE AMX 4-Plus. From parts and accessories, to service referral, technical support and more.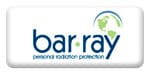 Bar-Ray – The leading manufacturer of x-ray aprons and innovative personal radiation protection products; including, aprons, gloves, eyewear, apron racks & hangers, barriers and other x-ray accessories.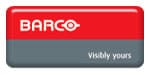 Barco – Comprehensive product offerings include leading-edge displays for radiology, mammography, surgery, dentistry, pathology, and modality imaging – DICOM compliant review displays and digital OR systems.
Bayer Healthcare – Offers a portfolio of products including Pharmaceutical Contrast Media for MRI, X-ray, and CT studies which include Gadavist, Eovist, Magnevist and Ultravist.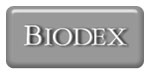 Biodex – Develops surgical C-Arm Tables for pain care, cardiovascular and urologic procedures. Biodex also offers Ultrasound tables, MRI Stretchers, Wheelchairs and accessories.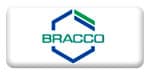 Bracco Diagnostics Inc. – One of the World's leading companies in the diagnostic imaging business providing Contrast Media – Isovue, Gastrografin, Renografin, ProHance & MultiHance MRI contrast.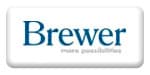 Brewer Company – Carries a line of power procedure tables, exam tables, seating, lignting and a broad line of durable medical equipment (IV poles, hampers, instrument stands, waste containers, etc).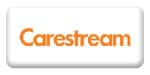 Carestream Health – Solutions which include Digital Radiography (DR) & Computed Radiography (CR) Systems, DryView Hardcopy Printers, Film Imaging & Processing Systems and Chemistry.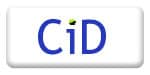 Clear Image Devices – Specializes in the development of positioning devices for medical imaging. Products include pediatric positioning chairs, step platforms, panel protectors and custom products.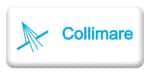 Collimare – For more than 30 years the founders of Collimare® have been designing state of the art, yet "simple" collimator designs used throughout the world by leading diagnostic imaging manufacturers.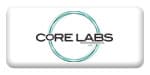 CoRE labs – Designs, manufactures and supports the most reliable radiographic equipment. Engineered for high volume radiographic applications. Their systems are found in Premier Hospitals, Clinics and Orthopedic Offices throughout the World.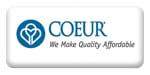 CoRE labs – Coeur now offers CT and Angiographic syringes that fit a wide variety of power injectors, including both Liebel-Flarsheim ® and MEDRAD ® injectors.
EIZO – Color and Monochrome Monitors for Medical Imaging Solutions – including displays for diagnostic, clinical review, mammography, surgery, dentistry and pathology.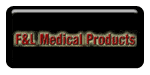 F & L Medical Products – Offers Attenuating Gloves and Attenuating CT Shields which include breast shields, eye shields, thyroid shields, pediatric shields and disposable coverings.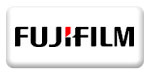 FujiFilm Medical Systems – CR & DR Solutions for a variety of specialty markets including chiropractic, internal medicine, orthopedic podiatry, veterinary and mobile.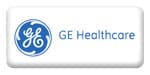 GE Healthcare – Offers a wide range of products that are used in X-ray imaging, Ultrasound, CT scanning, MRI, and Molecular Imaging. Contrast Media includes – Omnipaque, Visipaque and Omniscan.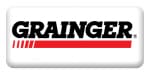 Grainger – Grainger works with more than 4,500 suppliers around the world to ensure consistent and reliable service, increasing the speed at which products move through the supply chain and are available for customers, providing more than 32,000 products.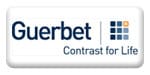 Guerbet – Distributor of low-osmolar x-ray contrast media Oxilan® (ioxilan) Injection and Hexabrix® Injection. Guerbet is also the sole supplier of Lipiodol®, an iodinated, poppy seed oil based x-ray contrast medium used for diagnostic and interventional imaging.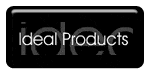 Ideal Products – Designs and manufactures a wide range of products including plyometric rebounders, electric bottle warmers, multiple utility carts, and various weight storage carts and racks.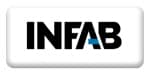 Infab Corporation – Lead Protective Aprons, Vest & Skirt Combinations, Apron Racks, Thyroid Collars, Patient Transport Boards, Protective Gloves & Eyeglasses, Table Pads and more accessories.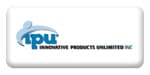 IPU (Innovative Products Unlimited) – IPU Innovative Products Unlimited designs and manufactures quality healthcare equipment for nursing homes, hospitals, rehab centers, radiology centers, medical clinics, MRI centers and home health needs.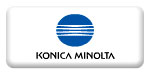 Konica Minolta – Digital Radiography (DR) Systems, Computed Radiography (CR) Systems, DryPro Dry Laser Imagers, PACS Solutions, Conventional X-ray Films and Film Processors.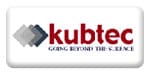 Kubtec – Kubtec's digital specimen radiography systems are designed to meet the imaging requirements for biopsy cores, surgically excised breast tissue, and excised organ and bone specimens.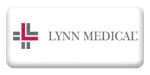 Lynn Medical – Dedicated to providing customers with the highest quality of healthcare products and services, priced competitively for today's healthcare environment. Lynn Medical is a leader in diagnostic supplies and equipment for Cardiology and Imaging procedures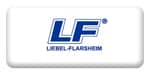 Liebel Flarsheim – Liebel-Flarsheim Company, LLC manufactures urological x-ray tables, grids, specialty x-ray products, head stands, angiographic injectors, syringes, and urology imaging systems.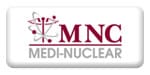 Medi-Nuclear – A variety of general imaging accessories including print media, ultrasound supplies, MRI accessories, x-ray products, radiation protection and patient positioning.
Modern Way Immobilizers, Inc. – The Pigg-O-Stat Pediatric Immobilizer & Positioner which allows better quality radiographs with more precise positioning and radiation protection.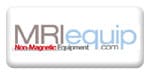 MRIequip – Offers over 1,300 products including MRI wheelchairs, MRI Stretchers, Laryngoscopes, Pulse Oximeters, MRI Safety, MRI Stools, MRI Furniture, MRI Anesthesia Equipment and MRI Carts.
Parker Laboratories, Inc. – Medical ultrasound and electromedical contact media – Ultrasound transmission gel, Ultrasound gel pads, Gel warmers, Probe covers, Lubricating gel, Electrode gel, and more.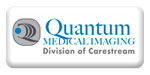 Quantum Medical Imaging – Superior medical radiographic systems including Radiological Systems, Digital Radiography (DR), Computed Radiography (CR), Imaging Tables, Generators, and Tube Stands.
Ralco – Ralco provides custom designed X-ray Equipment: Radiological Collimator (Manual, Automatic or Motorized), Medical Collimation System.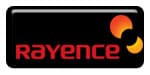 Rayence – Rayence develops and manufactures a complete line-up X-Ray detector series based both a-Si TFT and CMOS from small to large size, in order to supply the customized solution for each medical, dental, veterinary and industrial applications.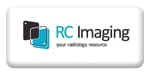 RC Imaging – Best in class imaging products, accessories, and engineering services. Over 25 years in business, patent holders, designers, and manufacturers of CR and DR product solutions.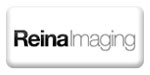 Reina Imaging – Offers x-ray cassette repair, DRP Accessory Items, Imaging Accessory Items, Anti-Scatter Grids, PAG Grid Encasements and Transformers.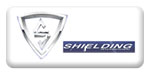 Shielding International, Inc – X-ray protective accessories for a variety of specialties – Aprons, Gloves, Eyewear, Apron Racks, Shields & Barriers, Positioning Bags and more.
Sorna Corporation- Digital diagnostic image dissemination – Disk Production, Disk Importing, Disk Viewing, Workstation, Scan & Convert and Sharing.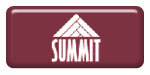 Summit Industries – Manufacturer and marketer of diagnostic radiographic equipment (analog & digital) for medical, veterinary and chiropractic markets.
Supertech Inc. – Quality Control Instrumentation, Phantoms, Radiation Safety Products, Filters, Ultrasound, Patient Positioning and Imaging Tables.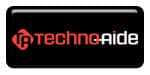 TechnoAide Inc – Veterinary, Protective Apparel, Patient Handling, Bariatrics, X-Ray Markers, Filing Systems, Darkroom & Viewing, Mammography, MRI & Ultrasound and Ergonomic Furniture.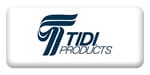 TIDI Products (Previously CFI Medical Solutions) – An FDA-registered medical device manufacturer offering positioning aids, equipment covers, rehabilitative aids and custom products.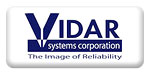 Vidar Systems Corporation – Optical Imaging Manufacturing Company – Offering a variety of digitizers – Medical Film Digitizers, Dental Film Digitizer, Veterinary Film Digitizer and Industrial Digitizer.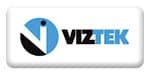 Viztek – Complete digital software and hardware imaging solutions – Digital Radiography (DR) Solutions, Computed Radiography (CR) Solutions, PACS, and U-Arm & Straight-Arm Solutions.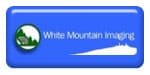 White Mountain Imaging – Largest Independent Supplier of X-Ray Chemicals – Developers, Fixers, Systems Cleaners, and Chemical Mixers.
Wolf X-ray Corporation – Illuminators, Protective Apparel, Darkroom Items, Cassettes, Markers, Film, X-Ray Accessories and Veterinary Products.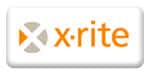 X-Rite – Offers the most reliable and accurate QC software and instrumentation available – Medical Densitometers, Medical Marking tape, Medical Sensitometers and Medical Software.