Description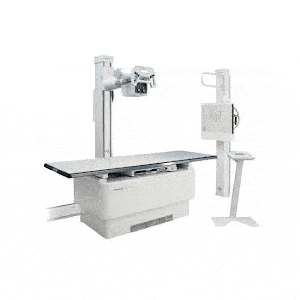 The Advantage DFMT is a world-class system designed for demanding hospital radiology departments, orthopedic and urgent care clinics and imaging centers. The DFMT is feature-rich and provides maximum flexibility for optimal patient care.
Increased Through-put
The crystal-clear digital SID readout allows for fast and accurate patient positioning for improved workflow.
Highest-Capacity Elevating Table
The more powerful motor safely and seamlessly supports patients weighing up to 650 lbs.
Built to Last
A heavy duty, continuous-column tubestand allows for stable floor-mounting.